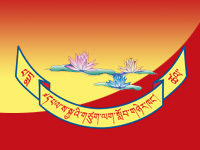 NEWS
Free-of-Cost Eye Camps
in Lower Mustang
Free-of-cost eye camps at the three major areas of Lower Mustang were held for the week of 21st - 26th May 2013. The eye surgeons were from the United States and the Himalaya Eye Hospital, Pokhara. Ven Lama Tashi la and a dozen of our college students assisted the eye camps. In total, 700 patients' eyes were screened. Out of which the cataract surgery was done for 15 patients and the glasses and medicines were distributed for hundreds of patients. I am very proud to tell you that once again the eye camps concluded with a great success. It was the 3rd time Pema Ts'al successfully organized and publicized the eye camps. The 1st one was held at Pema Ts'al in 2010 and the 2nd in Upper Mustang in 2011. Dooley Foundation - Intermed International, New York was the sponsor on all three occasions. It was kindly supported by HEH, Pokhara and Mission Himalaya, Kathmandu on all three occasions as well.

[ + Read More NEWS ]
Staff & Students




Important Buddhist Prayers and Pujas can be performed to benefit oneself, one's friend and family by requesting the Lamas and Monks of Pema Ts'al Sakya Monastic Institute, Pokhara Nepal.

[ + Read More ]


Tashi Delek and Welcome to
Pema Ts'al Sakya Monastic Institute!


Mustang Eye Camp 2011